a boutique bottle shop for the sober curious, by the sober curious.
finding options is hard AF (alcohol-free 😉). finding alcohol-free options that serve your needs is harder. start discovering the perfect AF drinks for you.
a note

from
our founders ✍️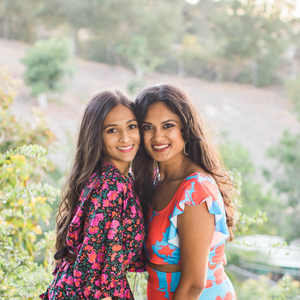 Hi there 👋
Payal & Aish here! We started A Fresh Sip because when we began our sober curious journeys several years ago, it was a struggle. It was near to impossible to find flavorful and sophisticated alcohol-free options and even harder to navigate social situations. 
We launched the AFS community because we wanted to be the support and resource we wish we had. We wanted to create a space where there was no "why" attached to your choice not to drink alcohol. After speaking with hundreds of community members we realized that as the non-alcoholic beverage space continues to grow, our members want more support in finding the best products that serve their personal needs. 
This community will always be for the sober curious, by the sober curious. It's daunting enough to embark on the sober curious journey​​—finding the best options for you shouldn't be.
our core
values

&nbsp🌱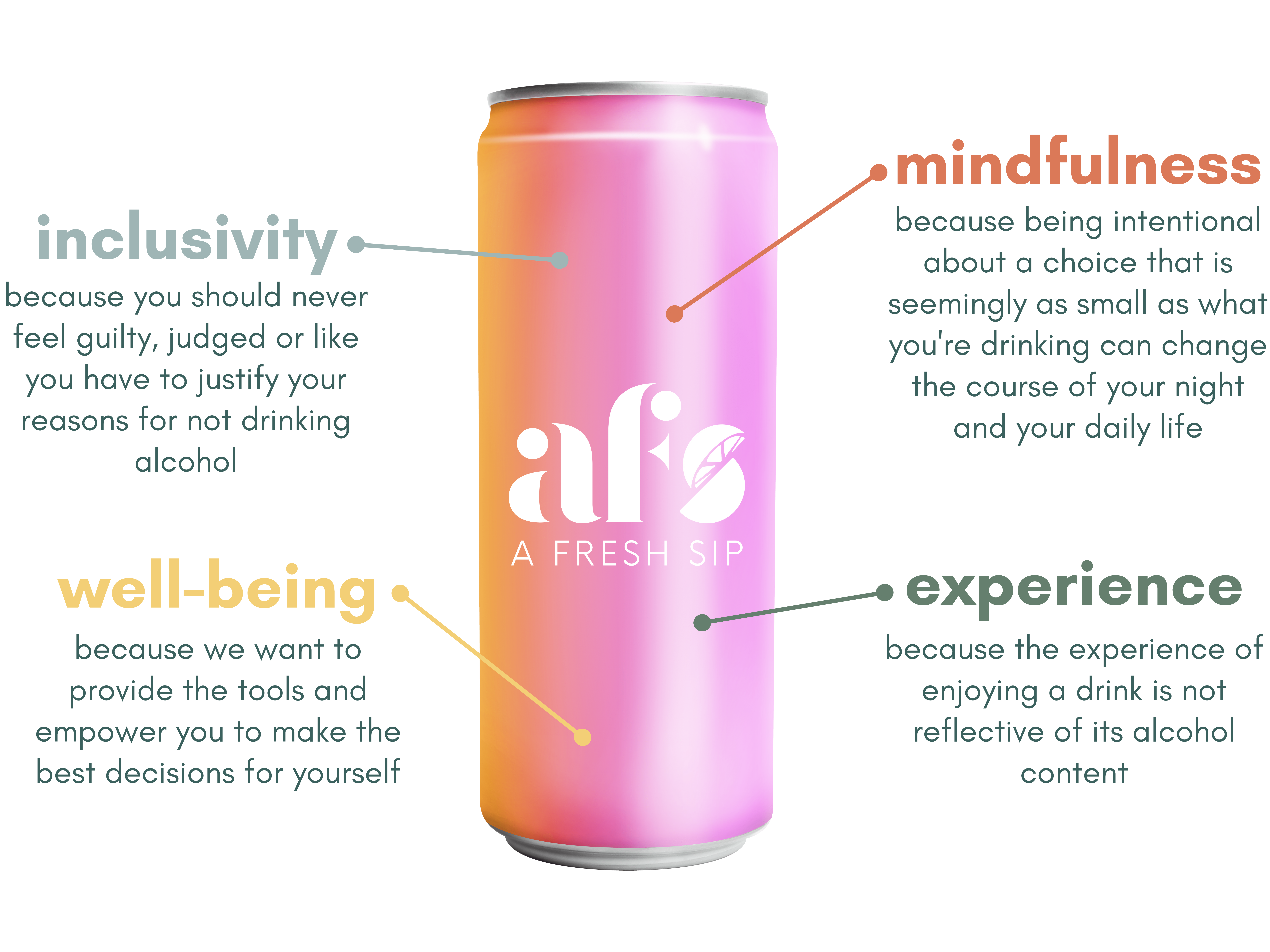 community

love 💛
"I really love the product and community you are creating around life beyond alcohol. I've never been a booze drinker myself and hate how many social gatherings rely on alcohol."
"Loving your page. I started following you in February. I was slowly cutting out alcohol and I'm at 100 mocktails!! Love that you are normalizing that its OK not to drink! So excited for your online store to open."
"I'm a really social person but always had trouble finding alcoholic drinks I actually like, I'm super picky about them and don't like anything bitter. At the same time I do like mocktails but its hard to find good ones! I can't wait to see your online store!"
"Just wanted to say I love what you both are doing with fighting against alcohol-centric culture. As someone in the legal profession (with a heavy drinking culture) who chooses not to drink, I finally feel heard."
"I have Crohn's disease and hair loss. While I wish I drank less it's something that's been hard to do due to social obligations or wanting to wind down after a crazy week. I'm really excited to detox!"
"I'm now incredibly grateful for the healthy resources I'm able to get from suppliers of alternatives. I appreciate you both doing this!"
Enjoy the pizazz tequila adds to a drink but don't enjoy the effects alcohol? Then you have to try these 3 tequila-based non-alcoholic cocktail recipes. They might be simple and easy to make but they are filled with...
Delicious alternatives for a more inclusive holiday gathering -  The holidays are right around the corner and we're feeling as spirited as ever. This year will mark our first holiday season since...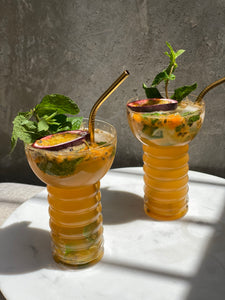 Have you ever seen a mojito prettier than this?! Just one sip and you'll be transported to a tropical paradise.
Seeing the terms "adaptogens", "adaptogenic", or "nootropics" floating around more often these days? Well you aren't alone. The Covid-induced shift towards mindfulness of health has greatly impacted the wellness space which has...
FAQ
s

💭

Absolutely! We carry products that can be enjoyed by everyone—regardless of your relationship with alcohol. While some products reflect the taste and flavor profile of alcohol without the alcohol content, many of them provide an entirely unique profile and experience. Whether you're looking for something ready-to-drink or want to play bartender and craft something yourself, we have something just for you!

While all products on A Fresh Sip's store are non-alcoholic by definition, beverages containing trace amounts of alcohol (< 0.5% ABV) are legally called non-alcoholic. Therefore we have clearly labeled those that are pregnant-friendly and contain 0.0% ABV to make sure our mommas to-be are guided to the right sips! However, we are not medical professionals so we recommend consulting a medical expert prior to consumption if you have any concerns.

Sober is completely avoiding any alcohol intake. Sober curious is questioning your reasons behind drinking alcohol, looking closer at your own patterns when drinking alcohol, assessing your relationship with it and deciding what role you'd like it to play in your life—possibly exploring an extended period of time with it or cutting it out.

Yes! All of the products we carry are legally non-alcoholic. This means each product is < 0.5% ABV (alcohol by volume). The reason certain products contain trace amounts of alcohol is because of the distillation, dealcoholization &/or fermentation processes they undergo. For reference, a banana has between 0.2% and 0.4% ABV. If you're looking for beverages that are specifically 0.0% ABV, we gotchu! You can filter our Sip Shop to only show 0.0% ABV products.

All orders placed before 5pm ET will ship the same day. Orders placed after 5pm ET will ship the next business day. We ship nationwide and all our products are shipped through UPS with tracking times. On average our products will arrive between 1 and 5 business days.

If for any reason you would like to return your package or your package is damaged upon arrival, please reach out to us at info@afreshsip.com so we can find the best and quickest solution.